About The Film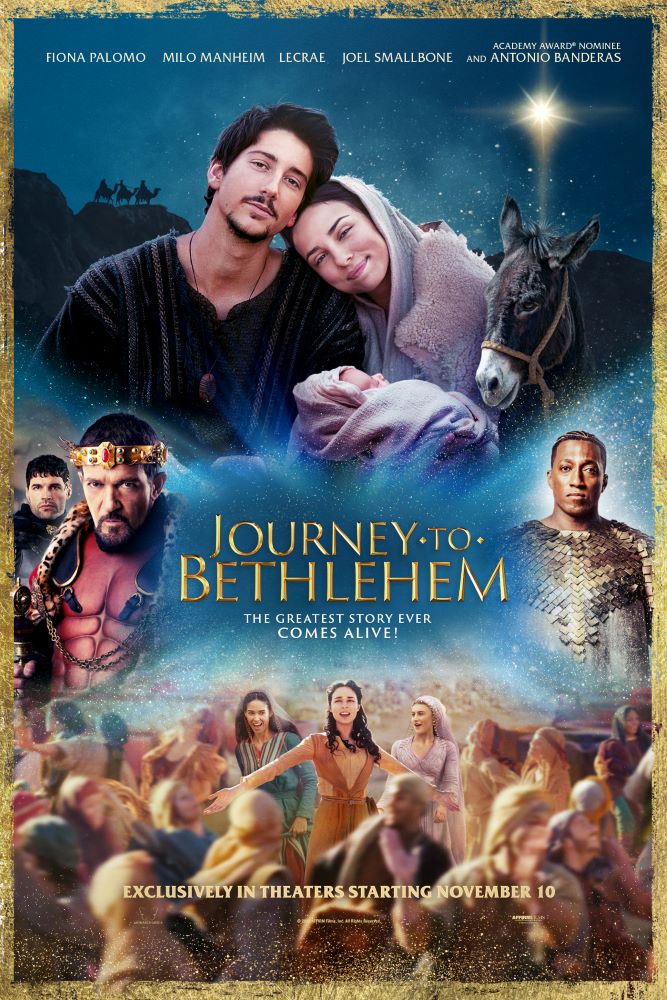 Now Playing Exclusively In Movie Theaters
SYNOPSIS
A young woman carrying an unimaginable responsibility. A young man torn between love and honor. A jealous king who will stop at nothing to keep his crown. This live-action Christmas musical adventure for the entire family, weaves classic Christmas melodies with humor, faith and new pop songs in a retelling of the greatest story ever told, the story of Mary and Joseph and the birth of Jesus. A unique new entry into the collection of holiday classic movies, this epic Christmas musical is unlike any before it.
Credits
Music by:
Adam Anders,
Nikki Anders,
Peer Astrom
Produced by:
Ryan Busse,
Stephen Meinen,
Alan Powell,
Steve Barnett,
Adam Anders,
Brandt Andersen
Executive Producers:
Vicky Patel,
José Luis Escolar,
Nikki Anders,
Nick Moceri
Cast:
Fiona Palomo,
Milo Manheim,
Moriah,
Joel Smallbone,
Lecrae,
Omid Djalili,
Rizwan Manji,
Geno Segers,
Stephanie Gil,
Antonio Cantos,
Maria Pau Pigem,
Alicia Borrachero,
Antonio Gil,
and Antonio Banderas as King Herod
© Affirm Films. All Rights Reserved.