About The Film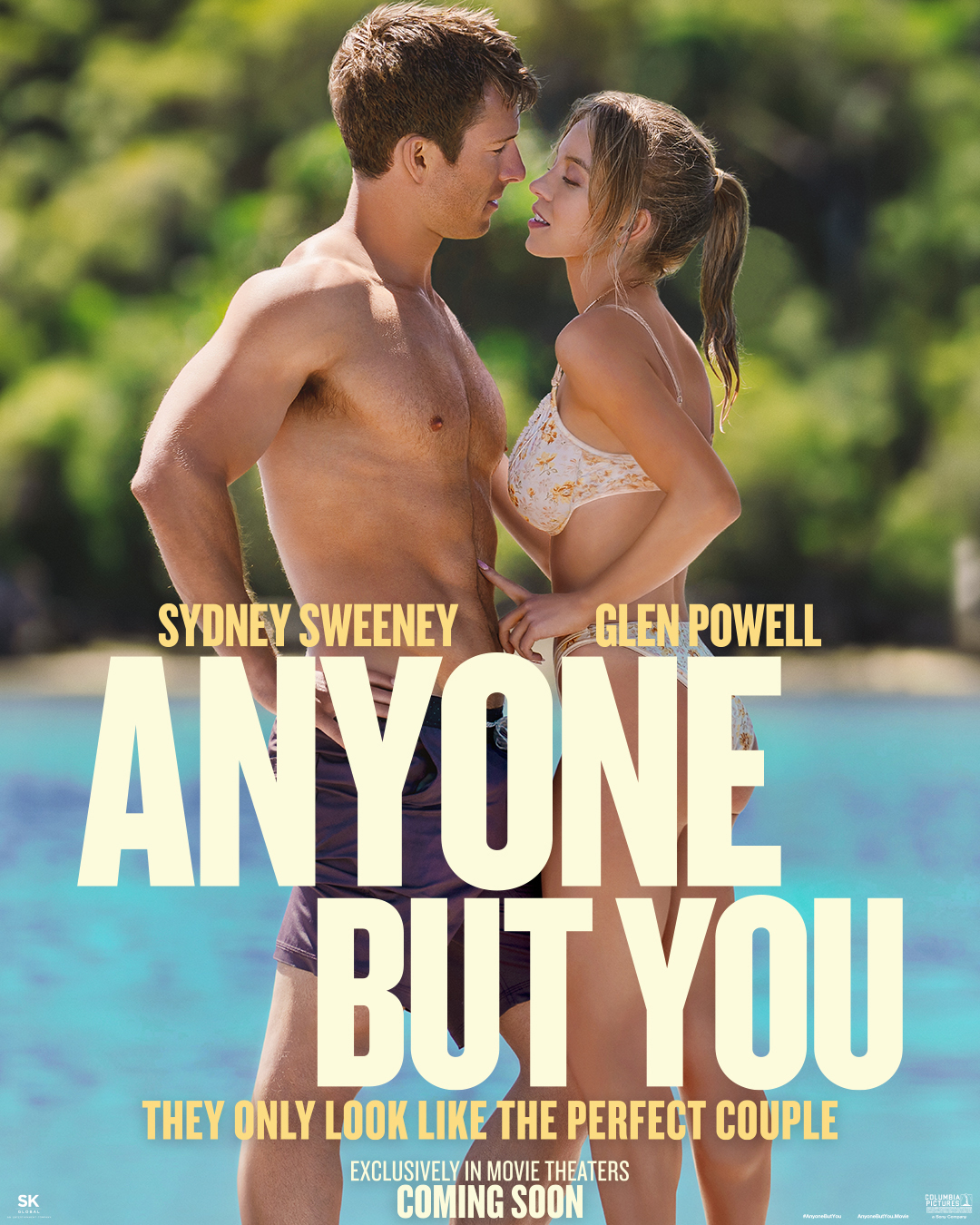 Exclusively in Movie Theaters - Coming Soon
SYNOPSIS
In the comedy Anyone But You, Bea (Sydney Sweeney) and Ben (Glen Powell) look like the perfect couple, but after an amazing first date something happens that turns their fiery hot attraction ice cold - until they find themselves unexpectedly thrust together at a destination wedding in Australia. So they do what any two mature adults would do: pretend to be a couple.
Credits
Screenplay by:
Ilana Wolpert and Will Gluck
Produced by:
Will Gluck,
Joe Roth and
Jeff Kirschenbaum
Executive Producers:
Alyssa Altman,
Jacqueline Monetta,
Catherine Bishop,
Natalie Sellers,
Charlie Corwin,
Sidney Kimmel,
Mark O'Connor,
Sydney Sweeney,
Jonathan Davino.
Cast:
Sydney Sweeney,
Glen Powell,
Alexandra Shipp,
GaTa,
Hadley Robinson,
Michelle Hurd,
Dermot Mulroney,
Darren Barnet
and Rachel Griffiths